Architectural Solutions
Your workplace is constantly evolving. From new employees, to moves and reconfigurations, there is a constant need to redesign your space and maximize your real estate. Modular construction products, including movable walls, easy-access flooring, and modular power cabling, are not only a smart choice for your bottom line and the environment, but they also give you the flexibility to efficiently grow your space as your company grows.
Storr Office Environments has developed a specialized team to help you navigate the world of modular solutions. Our certified experts are here to help determine the needs of your project, create product specifications, take field measurements, plan electrical placement, lend expertise in construction management, and will work with your general contractor seamlessly in the construction process.
Additionally, Storr's certified designers are trained to conduct real time meetings so our customers can view their space in 3D while changes are made on the spot. This unique process significantly reduces design time and gives customers an accurate look into their new space. Let us help you redefine your space.
The Storr Architectural Solutions team is here to become your long-term partner. Whether you are in healthcare, education, high-tech, professional services, education or government, our team will work with you as your business continues to evolve. By future-proofing your real estate with industry experts and products that can accommodate changing needs and technology, you are making an investment in your business, your team, your space, and your future.
Featured Architectural Project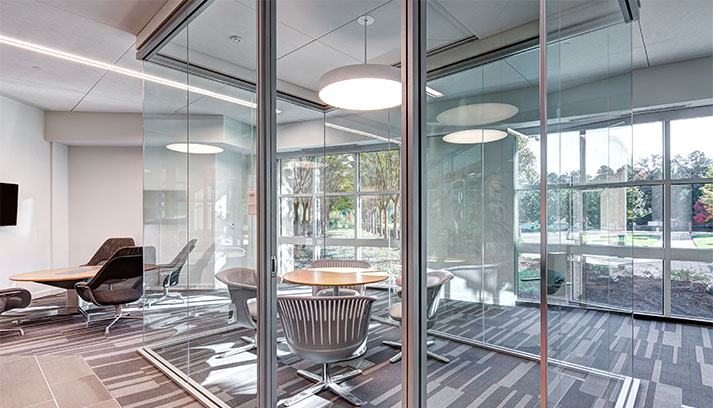 "On a project of this magnitude it's very rare that you can say the outcome exceeded the vision. Storr has surpassed all our expectations."
– Ivory Johnson, Lenovo