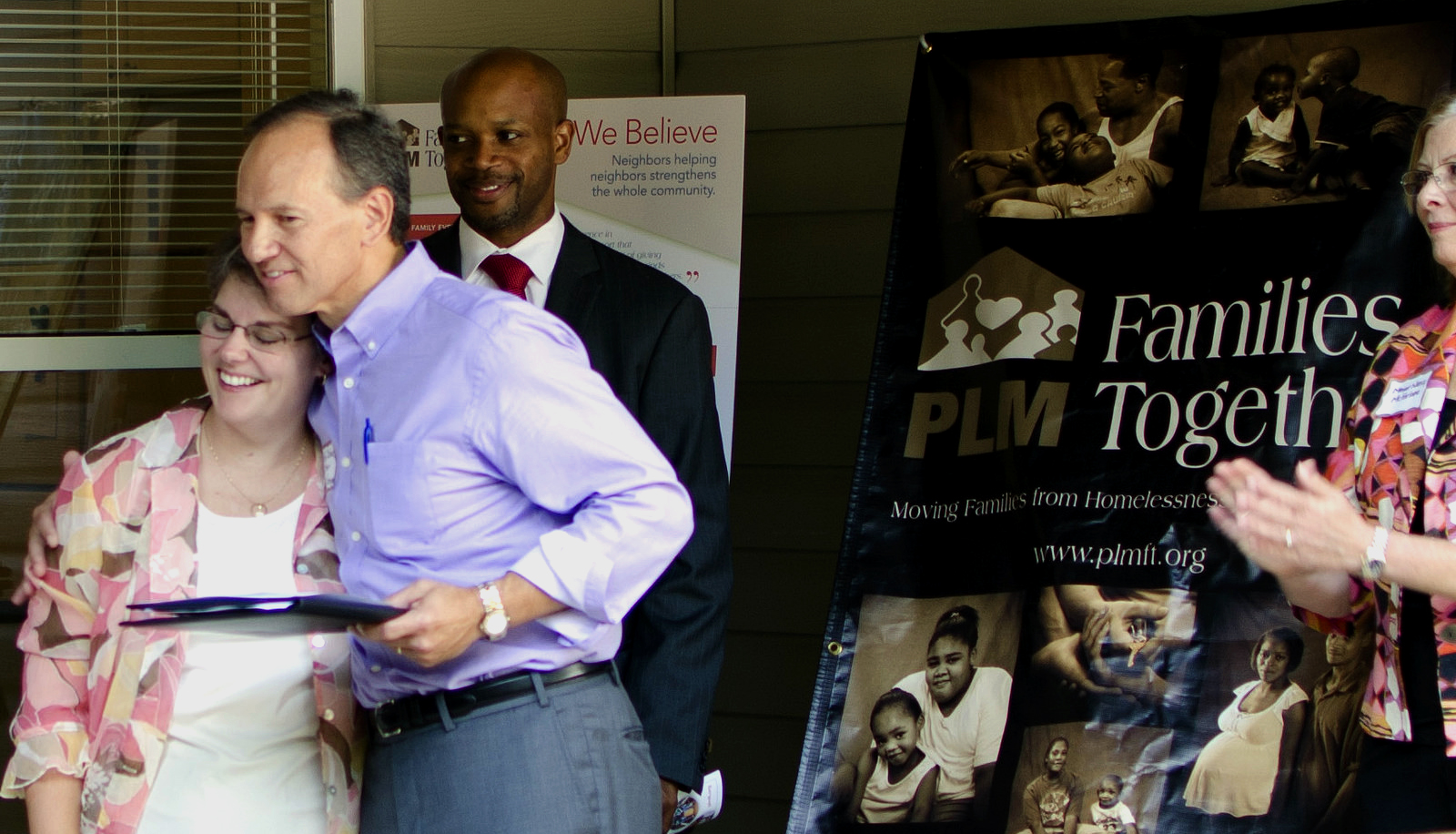 August 8, PLM Families Together held an Open House to showcase their Storr office makeover. From an updated floor plan to new workstations, every part of their office was transformed into a brand new, organized and more efficient workspace.
The event included speeches by Mayor Nancy McFarland, Wake County Commissioner Joe Bryan and Storr President Bob Schanz.
On March 10, Storr awarded their first "100 year anniversary" office makeover to PLM Families Together. After visiting PLM, hearing their mission and touring their space, Storr immediately knew this organization was the perfect choice for the makeover.
Founded in 1980, the PLM Families Together program is designed to reduce the length of time a family is homeless and to support them in their return to permanent housing.  Mentor Advocates (Masters-level social workers) work closely with each family to arrange for needed services, provide guidance, assist them in finding a home that they can afford, and continue working with them for 12-14 months.  At any given time, the PLMFT staff is helping 120 families.
Since March, Storr designers and project managers worked with PLM to design a more functional space to help PLMFT better execute their mission and impact our community. From picking out new furniture to choosing fabric colors and hardware, Storr provided PLMFT the chance to customize and create their perfect office space.
"We can not believe what Storr has done for us," expressed Beth Bordeaux, Executive Director of PLMFT. "You have given us more than we ever expected."
To celebrate 100 years of success Storr is giving away two office makeovers, totaling $100,000, splitting the budget between two Triangle-based nonprofits. By donating these workspace renovations, they sought to give back in a tangible way. "We wanted to do something that focused on the community that has made our success possible," said Storr CEO Tom Vande Guchte. "We decided the best way to show our gratitude is to provide office makeovers to nonprofits that make the Triangle a better place."
Check out photos from PLMFT's Open House.