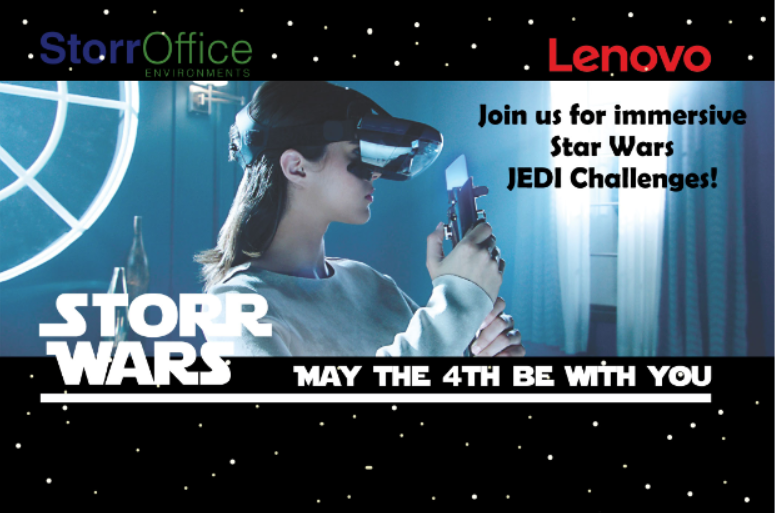 Battle villains with your lightsaber or command an entire army! Lenovo's augmented reality experience puts YOU in charge.
WHEN: May 4th 2-4pm
WHERE: Storr Office Environments 
10800 World Trade Blvd Raleigh, NC 27617
We'll have beer, wine and snacks so you are ready for battle. Plus, we are showcasing our very own virtual reality experience.
You could even win your very own Star Wars Jedi Challenges AR experience! 
Don't miss out!