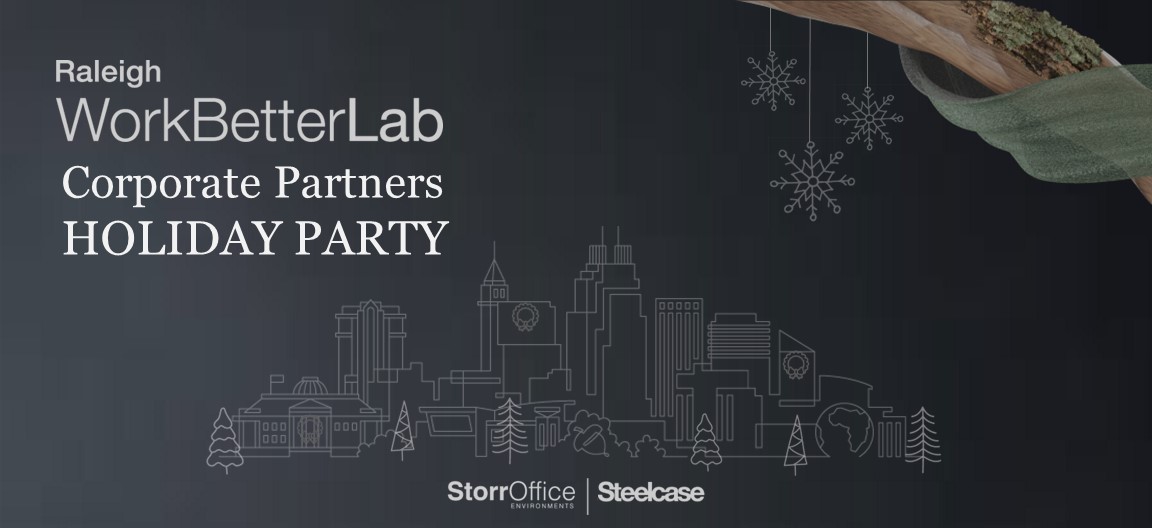 Join us for an unforgettable experience as we invite you to our final celebration at our downtown Raleigh WorkBetterLab of 2023! Giving thanks to our Clients, Partners and Friends for helping make our WorkBetterLab pop-up a success in 2023. We welcome you to join us for one of our two exclusive sessions for sweet treats, apps, festive drinks and laughter while also getting a chance to experience Steelcase's new CarbonNeutral® collection of innovative seating.
2023 has brought us much success and we wouldn't be here without you. We look forward to having you join us along with a guest. We kindly request you RSVP by December 12th. Thank you and look forward to seeing you soon!
Happy Holidays,
Storr Office Environments
Details:
December 19th, 2023
Wells Fargo Capitol Center – 4th Floor
150 Fayetteville St. #400
Raleigh, NC 27601
Session 1 | 2:00pm – 4:00pm
This open house session includes desserts and a champagne bar.
Session 2 | 5:00pm – 7:00pm
This open house session includes hors d'oeuvres and a festive selection of beer and wine.
Please fill out the form below by December 12th.