Workplace Analytics and Optimization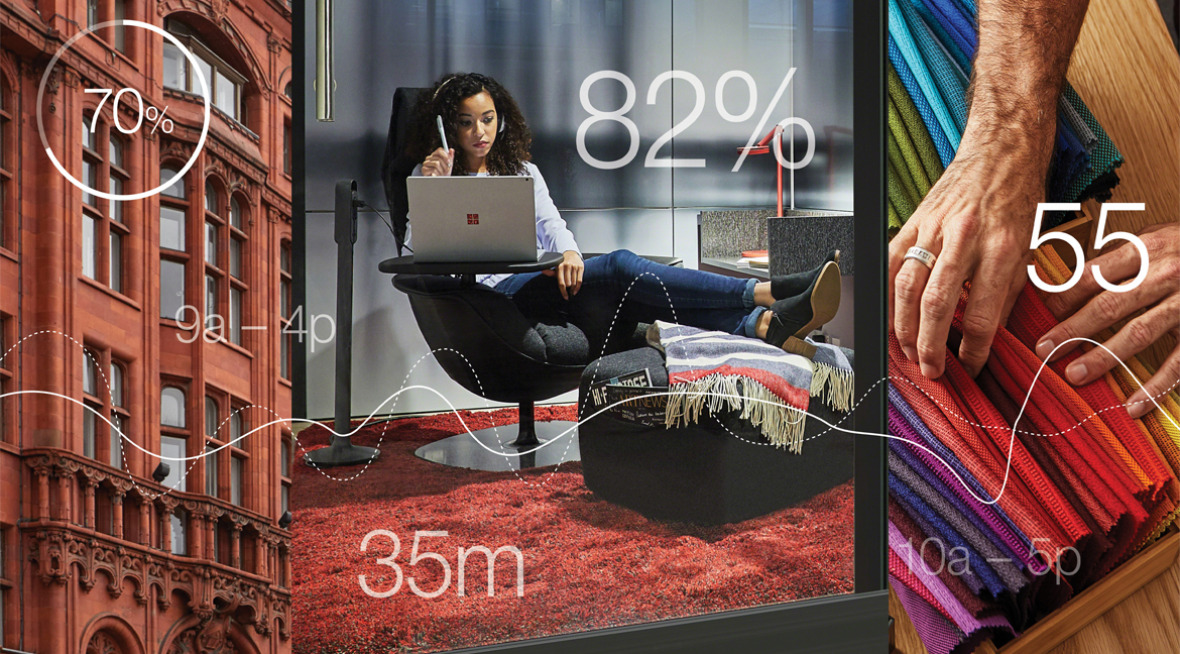 Steelcase Workplace Advisor Subscription
Steelcase Workplace Advisor Subscription is a continuous space management tool that lets organizations monitor, quantify and optimize ongoing workplace performance. The Subscription dashboard displays a high-level, graphic summary of the key metrics for all spaces being monitored within the filter criteria set.
Optimize your real estate in real time.
Learn More
Room Scheduling + Navigation
Collaboration Technology
Learn More
Steelcase Roam
Steelcase Roam is a system of mobile stands and easy-to install wall mounts co-developed with Microsoft for the new Surface Hub 2S, giving teams the freedom to collaborate anywhere.
Learn More
Learn More
Steelcase media:scape
Simple, fast and effective, media:scape® provides an unparalleled user experience. Connect and press the PUCK to share content instantly, and enter the future of work today.
Learn More
Acoustic Technology Solutions