Workplace Analytics and Optimization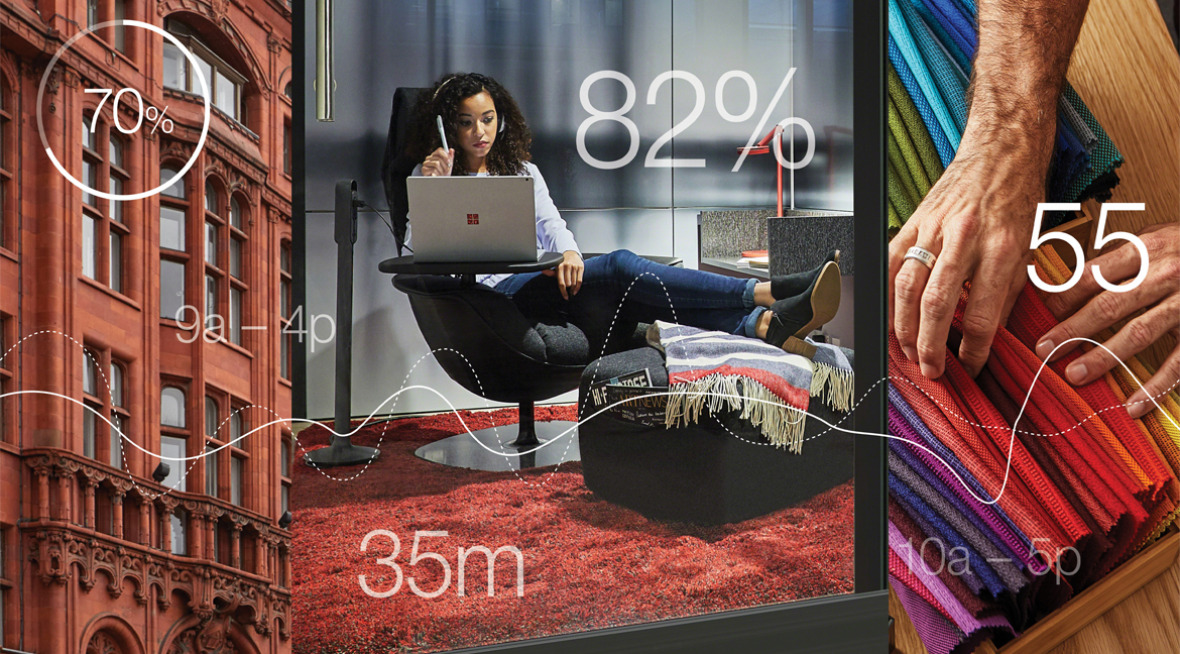 Steelcase Workplace Advisor Subscription
Steelcase Workplace Advisor Subscription is a continuous space management tool that lets organizations monitor, quantify and optimize ongoing workplace performance. The Subscription dashboard displays a high-level, graphic summary of the key metrics for all spaces being monitored within the filter criteria set.
Optimize your real estate in real time.
Learn More

RoomWizard
Find and reserve space with confidence. RoomWizard is a room reservation system that makes it easier to get where you need to go. RoomWizard is intentionally designed to display critical meeting information readable from a distance, assist with wayfinding and scheduling meeting spaces from your desk or at the device.
Learn More
Collaboration Technology
Learn More
Steelcase Roam
Steelcase Roam is a system of mobile stands and easy-to install wall mounts co-developed with Microsoft for the new Surface Hub 2S, giving teams the freedom to collaborate anywhere.
Learn More
Learn More
Steelcase media:scape
Simple, fast and effective, media:scape® provides an unparalleled user experience. Connect and press the PUCK to share content instantly, and enter the future of work today.
Learn More
Acoustic Technology Solutions