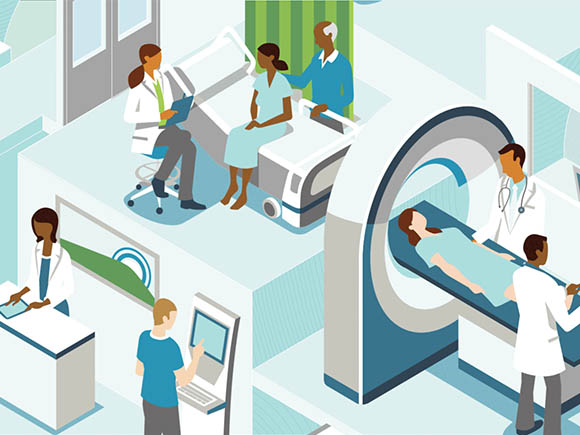 Storr and Steelcase are excited to safely host the 2022 Healthcare Symposium! Join us for insightful topics from industry experts including Jim Taylour on Wireless Wellworking, Chad Lefteris on Coast-to-Coast Healthcare Facility Trends, and Addie Abushousheh on Designing for Older Patients in Healthcare Settings.
Don't miss this chance to connect with your colleagues while earning CEU, AIA, IDCEC, and EDAC credits. We look forward to seeing your smiling faces!
WHEN:
May 5, 2022 10:30am – 2:30pm
WHERE: 
Storr Office Environments
10800 World Trade Blvd. Raleigh, NC 27617
Individual lunches will be provided. If you have any dietary restrictions, please let us know in the registration below. All in-person attendees will have the opportunity to win door prizes throughout the session. Winners must be present to claim a prize. A virtual link can be provided upon request.
HOSTS:
Brian Burns, EDAC, Director of Sales at Storr Office Environments
Paula Anstrom, Healthcare Account Executive at Storr Office Environments
Stacey Brock, NCIDQ, IIDA, Regional Healthcare Manager at Steelcase
Christine Woodard, Regional Sales Manager at Orangebox
AGENDA:
10:30am – 10:45am – Registration

10:45am – 11:45am – Wireless Wellworking CEU Course by Jim Taylour

Jim Taylour, Head of Design + Wellbeing at Orangebox – Jim trained as a furniture designer and ergonomist and has worked in the office furniture industry for 30 years, both in a specialized occupational health capacity and in mainstream workplace design and research. Research and innovation around the topics of nomadic and collaborative working have helped to fuel rapid growth for Orangebox in recent years, both in the UK and internationally. With work being increasingly defined as what we do rather than where we do it, Orangebox research and development continues to explore ways in which innovative design can connect people in a more productive and healthy way. This CEU was based on research conducted over the last 8 years in the UK and further afield during a period of massive change in working practices from fixed allocated desks to a more agile nomadic work pattern. Orangebox's Ergonomist, Jim Taylour, has been shadowing the health consequences of some of these changes in working practices with Orangebox clients and focus groups and has captured the views of occupational health, human resources, facilities, and the design community. They've had a few academic papers published and the references for these slides can be found in "Mobile Generations". As more organizations globally adopt similar working practices, by sharing lessons we've learned we hope this presentation and some of the tools developed can be applied to live projects to ensure more human-centered design outcomes.

12:00pm – 1:00pm – Lunch with Chad Lefteris: Coast-to-Coast Healthcare Facility Trends

Chad Lefteris, Chief Executive Officer at UCI Health – Chad is the Chief Executive Officer of UCI Health, overseeing Orange County's only academic medical center and all clinical and patient-serving operations, including the UCI Medical Center and the ambulatory sites across the county. Joining UCI Health in December 2018 as the Chief Operating Officer, he oversaw the daily business operations of the UCI Medical Center and several specialty units along with other UCI-operated health care centers throughout Orange County. He was responsible for administrative functions, including general and ancillary support services, facilities management, design and construction, information technology, and special projects. Before joining UCI Health, Chad served as the Vice President of Operations for UNC REX Healthcare, a private, not-for-profit health care system that is a key component of Chapel Hill, North Carolina-based UNC Health Care. He was responsible for the oncology service line and supervised multiple operations and support services departments, ranging from patient experience and clinical engineering to facilities and construction. Chad received his Bachelor's degree in Business Administration and Healthcare Management from Appalachian State University and his Master's in Health Administration from the Medical University of South Carolina. In this session, he will discuss the current healthcare real estate and design trends from an East Coast Executive's perspective on the West Coast.

1:15pm – 2:15pm – Evidence-Based Design for Older Patients in

 Hospital + Outpatient Settings by Addie M Abushousheh, Ph.D., EDAC, Assoc AIA

Addie M Abushousheh, Ph.D., EDAC, Assoc AIA, Organizational + Environmental Gerontologist at The Center for Health Design – Addie is a gerontologist, researcher, and consultant for organizational and environmental development in long-term care. She explores cultural and bio-psycho-social perspectives, organizational structures and processes, physical environments, workforce models, and regulatory and financial frameworks in relation to decision making, resource management, and quality improvement. With combined expertise in architecture, organizational development, aging and applied research, Dr. Abushousheh advances comprehensive and translational agendas related to quality assessment and performance improvement. Addie is a Research Associate with The Center for Health Design, an Adjunct Faculty member at Kent State University, a Senior Living Advisor for Abacus Institute, and serves as tri-Chair for The Facility Guidelines Institute's Residential Health, Care, and Support Facilities. This presentation explores evidence-based design strategies that accommodate the needs of older people in healthcare settings from the perspectives of designers, care providers, patients, and their companions. Further, the presenter offers lessons learned, practical insights, and timely advice from The Facility Guidelines Institute's Inclusive Design Committee which was convened to address design inclusivity throughout the continuum of health care environments.

2:15pm – 2:30pm – Open Discussion
REGISTRATION: