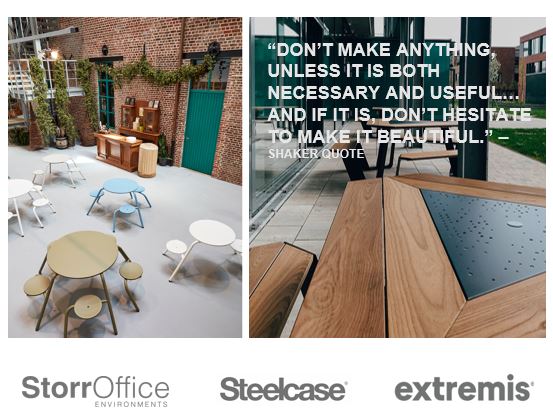 Storr Office Environments and Steelcase invite you to experience the very latest in beautiful high-quality outdoor furniture.
Steelcase's newest partner Extremis will be unveiling their collection of products that focus on togetherness and celebrating life outdoors.
Come test out these products while enjoying beer and appetizers.
Space is limited. Please RSVP by February 28, 2019. If you have any questions, reach out to Vicki Hartley.
RSVP for this free event today.
If you are unable to attend the event in Greensboro, please feel free to attend one of our other events in Raleigh:
RALEIGH Extremis Happy Hour: THURSDAY MARCH 7, 2019, 4pm – 7pm
RALEIGH Extremis Breakfast: FRIDAY MARCH 8, 2019 8am – 10am