Buyback + Disposal
Storr provides a broad range of financial solutions to help you maximize your purchasing power while preserving precious capital. Options include:
Leasing
Storr offers a wide range of flexible leasing options, so you can choose just the right solution to match your financial strategy. Leases are available for contracts as low as $5,000, with terms that range from 24 to 60 months. You can even take advantage of 100% financing and cover virtually every aspect of your project—everything from your product order through to delivery and installation.
Furniture Rental
For short-term needs—temporary offices for special projects, special events, special training programs, etc.—rental furniture may be your best workplace option. Whatever the reason, Storr's rental program has the products and the flexibility to meet your needs quickly and cost-effectively.
Furniture Buyback Programs
As your company grows and changes, you may decide it's time for a new look within your workspace. Or staff reorganization or restructuring may leave you with unneeded furniture. Take advantage of our furniture buyback program to turn excess furniture into usable capital. Let our financial experts tailor a program that maximizes your buying power and gives you the kind of workspace that will fully support your business goals.
Featured Buyback + Disposal Project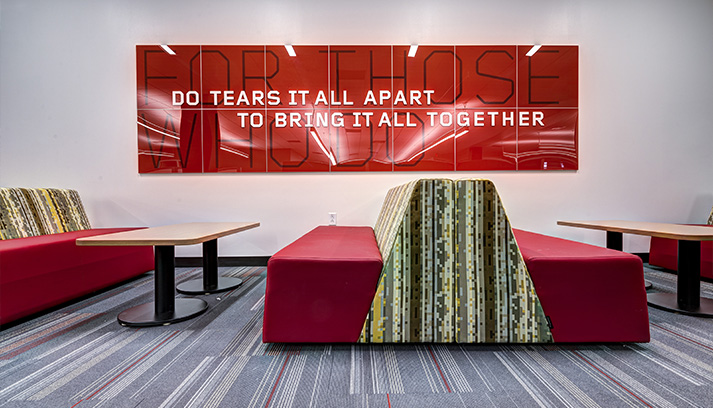 "On a project of this magnitude it's very rare that you can say the outcome exceeded the vision. Storr has surpassed all our expectations."
– Ivory Johnson, Lenovo