We are excited to host our 5th annual Storr + Steelcase Virtual Education Symposium and CEU.
The wellbeing of students and educators isn't simply a personal issue. It's systemic and deeply interconnected to the school's culture as well that of families and the larger community. Physical spaces in education play an active and impactful role in successfully nurturing wellbeing. As schools are rethinking what teaching and learning will look like going forward, this can be a moment to center wellbeing in ways that have never been done before.
Join us as we explore centering wellbeing and humanizing education. You'll gain insights from Steelcase Education Senior Design Researcher, Aileen Strickland McGee, University of N.C. Wilmington Facility Coordinator, Christopher Rhodes, and from your peers during our breakout sessions.
Thursday, May 13, 2021 | 1 pm –  3 pm
Virtual event  | Teams link will be provided to registrants 
In lieu of our usual Babymoon lunch, all registrants will receive a SnackMagic snack box!
Register NOW to hold your spot!
AGENDA:
1-1:45 pm Aileen Strickland McGee, Steelcase, Centering Wellbeing in Education (Just approved as a CEU!)
Today's wellbeing crisis in education is not just an individual issue, it is systemic. Based on recent Steelcase research, this talk will touch on roots of the crisis, why education must address it, an expanding definition of wellbeing, explore six pillars to cultivate wellbeing and offer design principles to nurture the wellbeing in the built environment.
1:45-2:15 pm Customer Spotlight: Christopher Rhodes, UNC Wilmington, Creating Space for the Wellbeing of All Students: A Family Friendly Space in an Academic Library
2:15-3 pm Attendee Open Forum Breakout into groups based on your selected topic
Empowering wellbeing in personalized + student-centered learning spaces
Considering wellbeing for in-person + virtual learning experiences
Diversity, Equity + Inclusion and wellbeing in learning spaces
SPEAKER BIOS: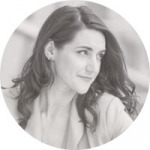 Aileen Strickland McGee
Steelcase Education Senior Design Researcher
Aileen is passionate about the ways in which the built environment shapes our experiences. As a member of the WorkSpace Futures team at Steelcase, Aileen dives into deeply understanding the ways that people live, work, and learn. By asking big questions and exploring complex answers, the team helps Steelcase envision possibilities and frame real-world choices for the present and future of living, working, and learning. For the last 10 years, Aileen has been focused on exploring these complex answers within the field of education and educational environments.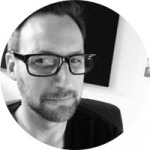 Christopher Rhodes
University of N.C. Wilmington Facility Coordinator
Christopher is in charge of the daily facility-related operations of the UNC-W library—in other words, just about everything having to do with the building itself. This includes space management, card and key access, maintenance issues and reports, furniture acquisition, and space planning. Starting in a temp position in December of 2010 focusing on facilities and event management, Christopher's position grew into a full-time facilities and cultural events coordinator position, and he has recently shifted all of his focus to facilities.