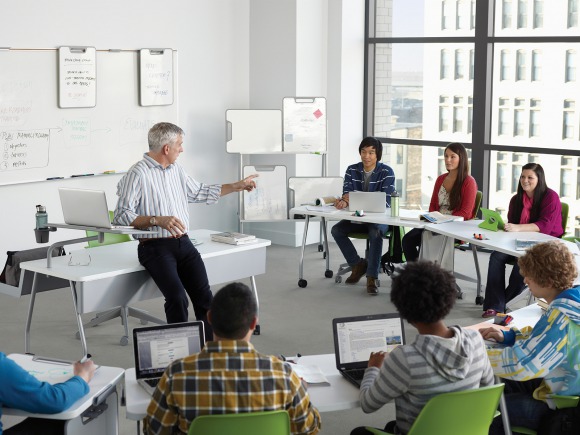 What are active learning spaces:

Active learning spaces were created using the idea that every space is a learning space. Of course, the classroom is still the most prominent, but so are study rooms, lounges and café's. These spaces, as well as the classroom, should invite all styles of learning and collaboration. They should all promote active learning.
Steelcase research shows that this new classroom approach can be successfully implemented in facilities of any age, from refurnished rooms in old buildings to renovated spaces, as well as in new construction. The problem has been that pedagogy, technology and space have not been considered equally in classroom planning.
begin with pedagogy: Teaching methods are diverse and evolving. Classes may enjoy lecture mode, group setups and individual work.
technology needs careful integration: Students today are digital natives, comfortable using technology to display, share, and present information.
space impacts learning: More than 75% of classes include class discussion and nearly 60% of all classes include small group learning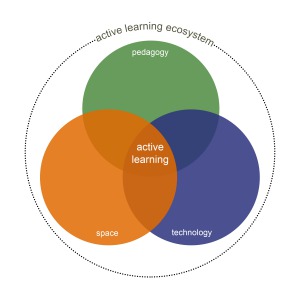 "No learning space is more in need of fresh design thinking than the classroom. Given its pivotal role, architects, designers and educators are reconsidering a new classroom paradigm where technology and the physical space are integrated to support pedagogy and create a more active and engaging experience for instructors and students."
How does Storr use active learning:
Collaborative Learning Spaces
Storr encourages spaces that provide flexibility between individual learning and group work. Modular pieces make it easier for individuals to come together for collaborative activities or groups to disperse into independent work. Using pieces like media:scape or markerboards allow for easier brainstorming and creativity.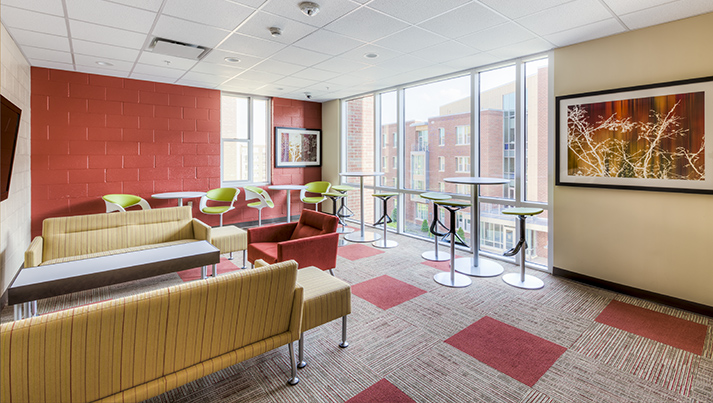 Active learning products:
Node: The Node chair is mobile and flexible. It's designed for quick, easy transitions from one teaching mode to the next. With Node, a classroom can transition from lecture mode to team mode and back again, without interruption.
ēno Interactive Whiteboard: ēno combines an interactive board, a high-performance dry erase board, and a magnetic surface into a single solution.
Airtouch: Airtouch promotes wellness, enabling users to change their working positions from seated to standing.
Media:scape: media:scape with videoconferencing boosts collaboration across the table and connects teams across the globe.