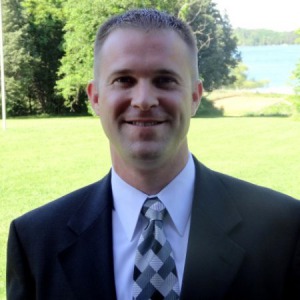 Meet Justin McConkey. Justin is Storr's Account Manager for our records division and has helped hundreds of companies, both large and small, determine the best solution for their records needs. Recently, I sat down with Justin to learn more about his role and to learn  how proper records storage and management can positively impact an organization.
What are your main roles/responsibilities here at Storr? 
My focus is helping our clients and prospects either evaluate or re-evaluate their current arrangements for records management, and facilitate their efforts to improve upon those arrangements in terms of cost and efficiency.  Beyond that, I also work to build brand recognition for Storr as more than just a supplier of office furniture. Storr is truly a single source solution when it comes to work environments. Properly managing records is a big part of maintaining a successful organization.

What type of organization typically needs records management?
Many of our clients are law offices, medical offices & hospitals, financial institutions, and pharmaceutical companies & research organizations.  However, anyone who needs to retain documentation that is vital to their business and/or to their compliance with regulations is a potential customer.  No need is too large, or too small!
Why should someone select Storr for their records management needs? 
Storr is by far the most competitive records vendor in our market, typically offering savings of 20% or more to clients who transition from other vendors.  Our facilities and operating procedures are compliant with the regulations that concern our clients, so our customer base does not sacrifice quality in order to save money.  We also don't use removal penalties to hold clients' records "hostage", which is very unique in our industry.
What are our customers most surprised about Storr's records management?
That we do not charge clients for permanent withdrawal/removal and our level of customer service. Our customers never have to use an 800 number or call center to reach us for service inquiries. Additionally, Storr's customer survey scores and continual positive customer feedback are a testament to our commitment to providing the highest level of customer service.
How can proper records management impact an organization? 
Being able to find and retrieve information quickly and accurately is critical to efficiency of any business's operation—which can reduce labor costs and decrease turnaround time on projects.  Not being able to find the information that is needed is not only detrimental to efficiency, it can also be very expensive.  Managing information in a way that is efficient, secure, and compliant with regulations is a way to mitigate the risk of significant expense in the future, either from penalties incurred through insufficient performance during an audit; or through the costs faced stemming from notification, credit monitoring, and potential litigation that can result from breeches and/or loss of the information that is being managed.
What do you like most about your job?
I enjoy being able to say with absolute confidence that I can help clients improve the operation of their business, and that I can do so while simultaneously reduce their operational costs.  That confidence mainly results from the competence of our operational team lead by Allen Headen, and from the accountability afforded to me by my leadership that allows me to be as competitive as I need in order to earn the business of new clients.
Interested in learning more about Storr's Records Management and Storage services?
Call 919.313.3816 or email Justin at jmcconkey@storr.com.